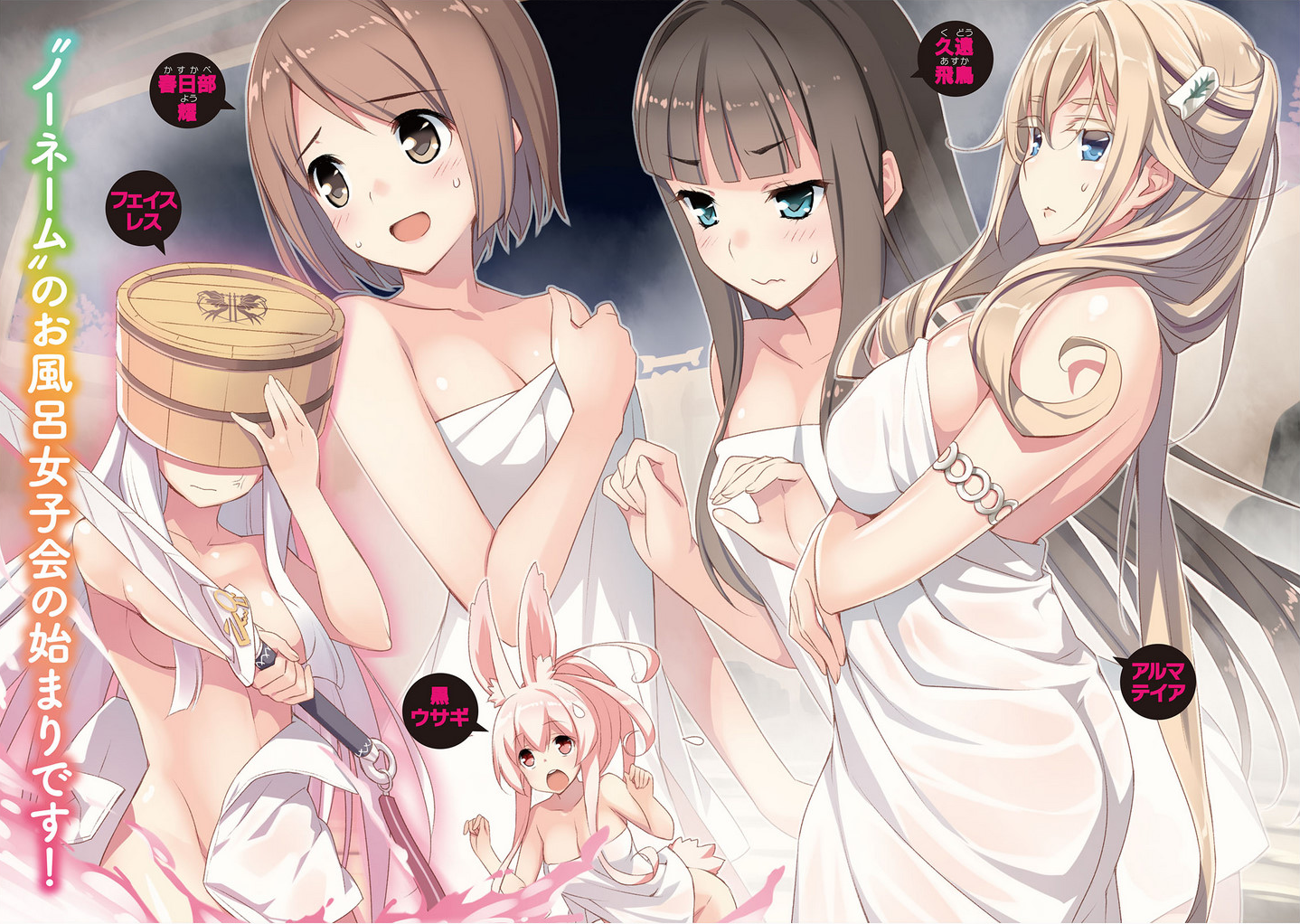 It's a begi
nning
of girls-only gathering
in the bath
of
"No
Nam
es
"!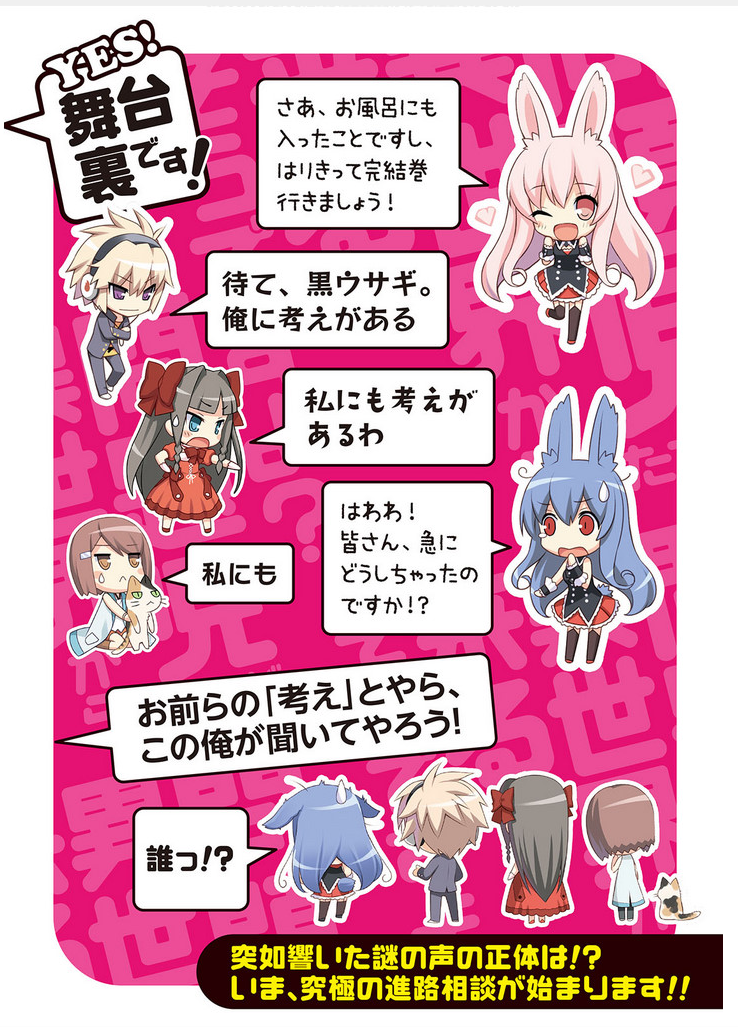 YES!
Behind the scenes

!
Kuro Usagi: Now, since the bath is ready, lets move to the conclusion volume at once!
Izayoi: Wait, Kuro Usagi. I have a thought.
Asuka: I also have a thought.
Kuro Usagi: Uwawa! Everyone, what is it so suddenly!?
??: Those "thoughts" of yours, I will also hear them!
Who is the owner of this sudden mysterious voice!?

Now, the final consultation will begin!!